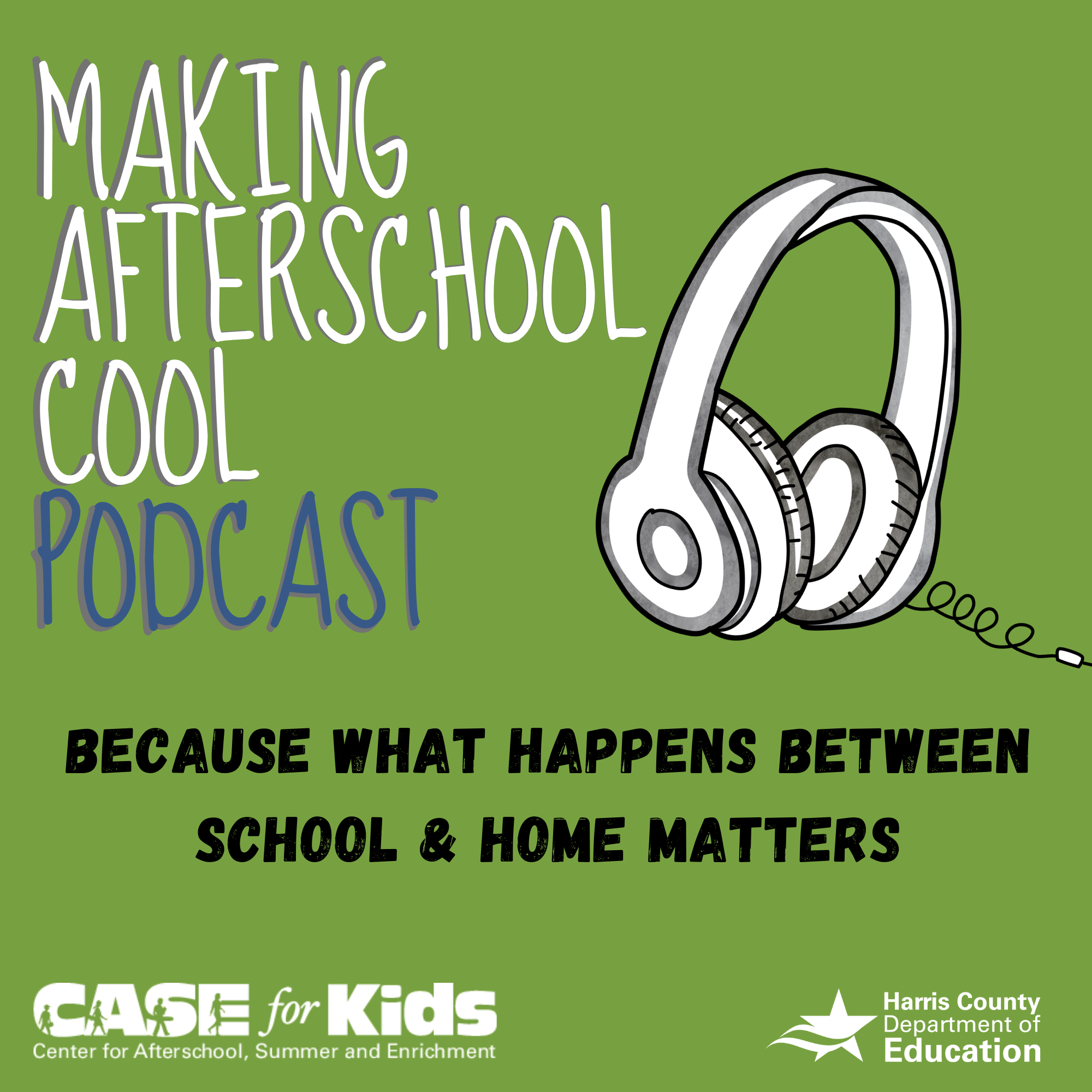 This episode of the Making Afterschool Cool Podcast focuses on strategies family members can use to help with stress and anxiety during the coronavirus pandemic. As the coronavirus pandemic continues, many are feeling overwhelmed while adjusting to the limitations of life under social distancing practices. For adult caregivers trying to keep school-age kids busy, and/or assisting older parents, this can be an increasingly difficult time. Our guest, Lauren Pursley of Mental Health America of Greater Houston will share coping strategies for this time.
During this podcast we will discuss the following:
Strategies for best coping mentally with news reports detailing effects of the COVID-19 outbreak
Practical tips to deal with anxiety​
Practices to implement to overcome the feeling of loneliness caused by social distancing
Activities that can be used in a program to decrease anxiety for students
Suggestions to help others feeling grief over the loss of routines, and the uncertainty of the future
Guest
Lauren Pursley is an experienced Training Specialist with years of experience in the mental health care industry. She trains educators and community members in the signs and symptoms of mental illness, trauma and trauma-informed practices and suicide prevention. In addition, Lauren develops trainings in areas of mental health, such as Self-care and Burnout Prevention, Postpartum Disorders and Mental Health Law.
Resources
Mental health of America upgraded Houston 
https://mhahouston.org/
Family Services of Greater Houston
https://www.familyhouston.org/
Texas Department of State Health Services
https://www.dshs.texas.gov/coronavirus/faq.aspx