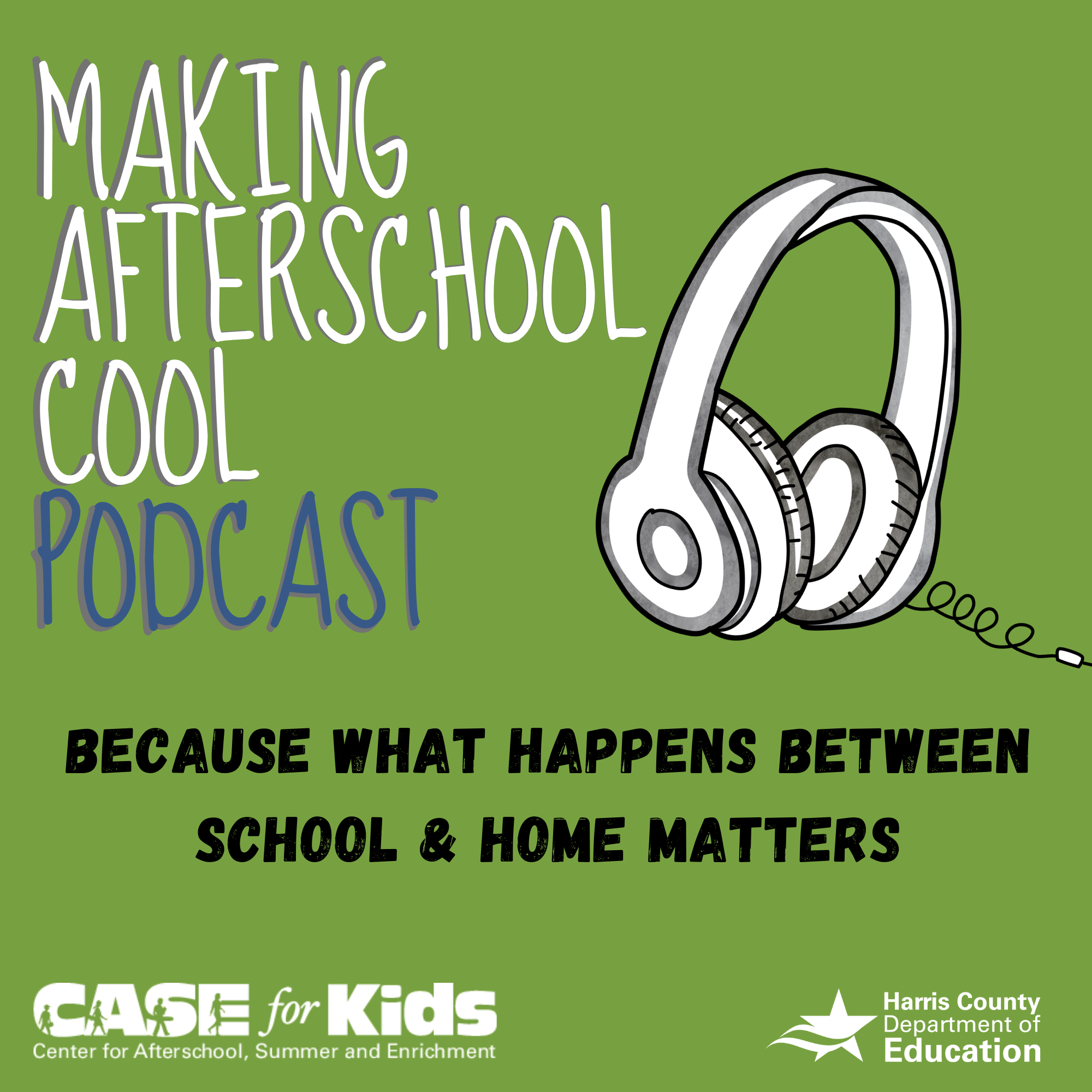 This week the Making Afterschool Cool podcast is celebrating Lights On Afterschool. Introduced in October of 2000, Lights On Afterschool is the only nationwide event celebrating afterschool programs and the importance these programs play in the lives of children, families and communities. Now celebrating 20 years of highlighting afterschool programs activities, Lights On Afterschool has become a symbol of the afterschool movement and each year produces media coverage emphasizing afterschool activities across the country each year. The theme for the 2020 celebration is Youth Voice. To put a spotlight on Youth Voice, this episode of the Making Afterschool Cool podcast features the opinions of outstanding out-of-school time (OST) professionals regarding their perceptions of youth voice.
This episode, you will learn more about the:
Importance of youth expressing their thoughts through voice, dance music, and other forms of self-expression
Benefits of youth voice to the community, OST programs, and the youth themselves
Methods to create a setting where youth can have a voice to help adults understand what students think, want, and hope
Guest
My guests for today are Charmette Jones, the founder and Executive Director of Shamelessly Saved Productions; Andrew Karnavas, founder of Yawp Records; Toni Candis with CASE for Kids, CASE Debates; Brandon Denton, Assistant Director, Education for the Mayor's Office - City of Houston; and Curtis Lemieux, Executive Director of Summer Programs for the YMCA of Greater Houston.
Resources
Lights On Afterschool
http://www.afterschoolalliance.org/loa.cfm
Harris County Department of Education
CASE for Kids
https://hcde-texas.org/afterschool-zone