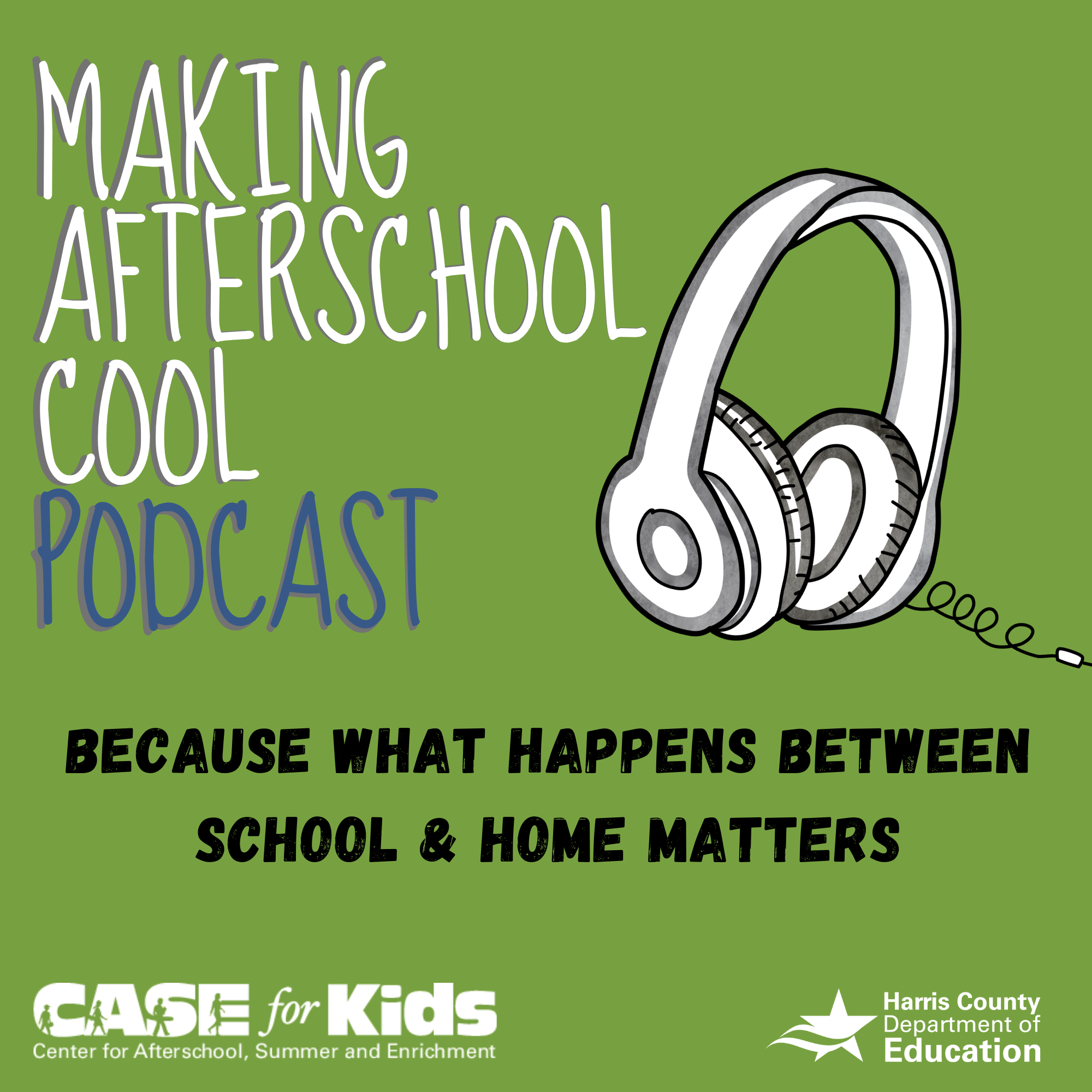 Today's episode of the Making Afterschool Cool podcast focuses on how the growth of after school programs have altered the way numerous students spends their out of school time. For example, not only do many after school programs hire fulltime staff, there's also supplementary support staff which enhances afterschool program's service delivery. In many cases this involves a collaboration between after school programs and independent service providers.  To speak on how CASE for Kids is providing opportunities for service providers and community organizations to positive influence the quality of out of school time services is by guest, LaTerika "Teri" Wilson, the CASE for Kids Program Coordinator of Resources.
During this podcast you will learn the following:
A description of the CASE for Kids City Connections project
A description of the Youth Services for Afterschool and Summer project.
Tips for writing a successful proposal
How can service providers access information regarding the Afterschool and Summer program RFP?
Guest 
Teri Wilson is a native Houstonian who attended the University of Texas at Austin for her bachelor's and earned her Master of Education in Curriculum and Instruction from Concordia University—Portland. She has over 11 years of experience working with afterschool programs holding such titles as Tutorial Teacher, Enrichment Leader, and Curriculum Specialist. Her work experience ranges from charter schools to school districts and Boys & Girls Club in suburban, urban, and rural areas. Her last 8 years were spent as an Afterschool Site Coordinator before she moved back to Houston to join the CASE for Kids family. 
Resources
LaTerika "Teri" Wilson, MEd
LaTerika.Wilson@hcde-texas.org
Mike Wilson
mwilson@hcde-texas.org
Harris County Department of Education
https://hcde-texas.org
CASE for Kids
https://hcde-texas.org/afterschool-zone