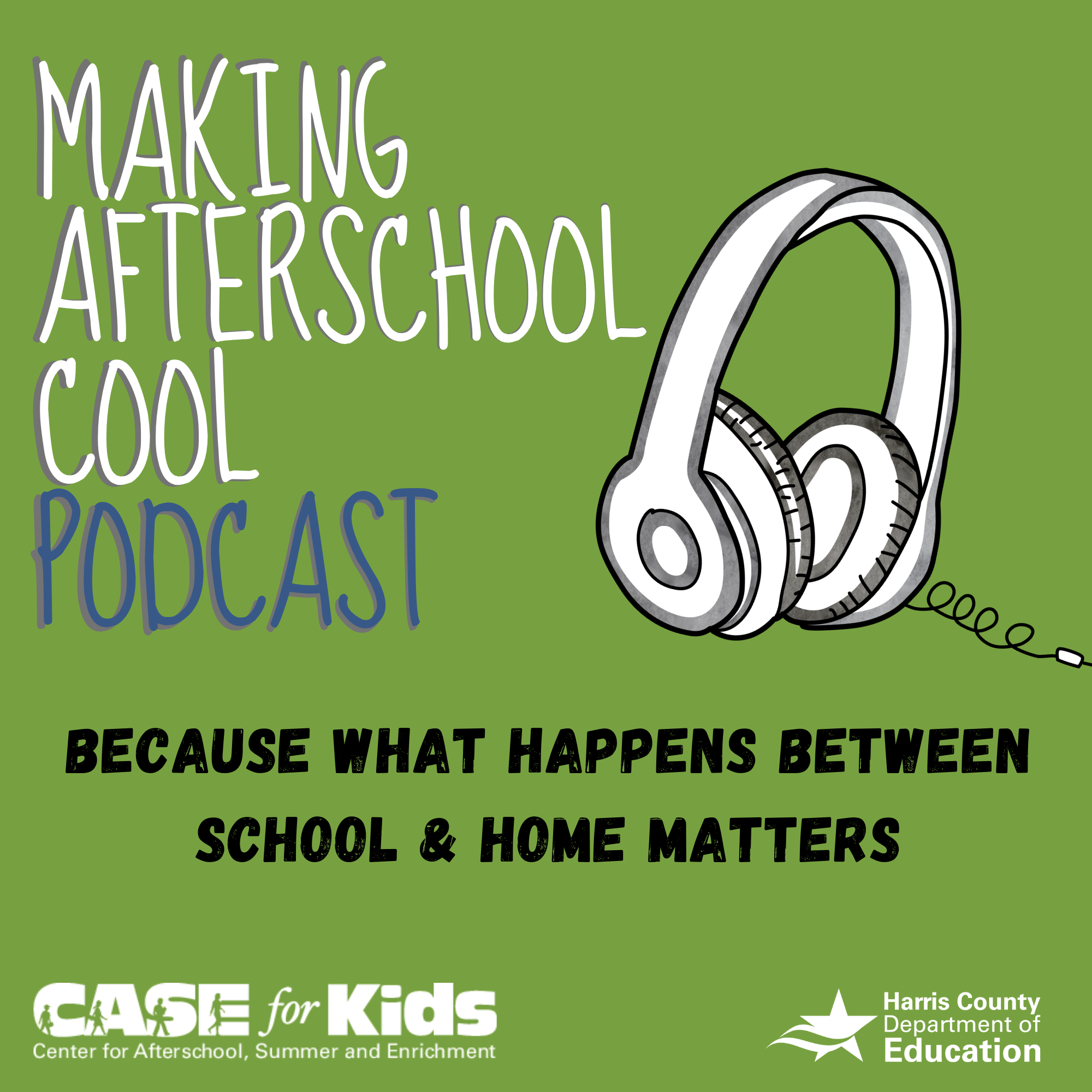 Today we are featuring the CASE for Kids, End of the Year Celebration to highlight After School Professionals Appreciation Week.  Afterschool Professionals Appreciation Week is annually celebrated the last week of April and includes celebrations and public relations efforts to highlight and support all the afterschool professionals who make a significant difference in the lives of young people. This episode I interviewed OST professionals to learn their perceptions of the importance of after school programs.
During this podcast you will learn the following:
What is great about the OST field?
What motivates them to work with youth?
Why is it important to have after school programs available in your community?
What advice would you give anyone who wants to work with youth?
Guest
My guest includes Michael Ewing, Director of Program Services with the Boys and Girls Clubs of Greater Houston, AnaKaren Valerio with After School to Achieve, Dr. Courtney Jones with Perfection Connection, and Telicia Fogle- Simon, with Choice Nation Academy,
Resources
Michael Ewing, Director of Program Services Boys and Girls Clubs of Houston
AnaKaren Valerio After School to Achieve,
AnaKaren@afterschooltoachieve.com
Dr. Courtney Jones Perfection Connection,
Curtney@theperfctconnection.org
Telicia Fogle- Simon, Choice Nation Academy
tfoglesimon@choicenationacademy.oeg
Mike Wilson
mwilson@hcde-texas.org
Harris County Department of Education
https://hcde-texas.org
CASE for Kids
https://hcde-texas.org/afterschool-zone