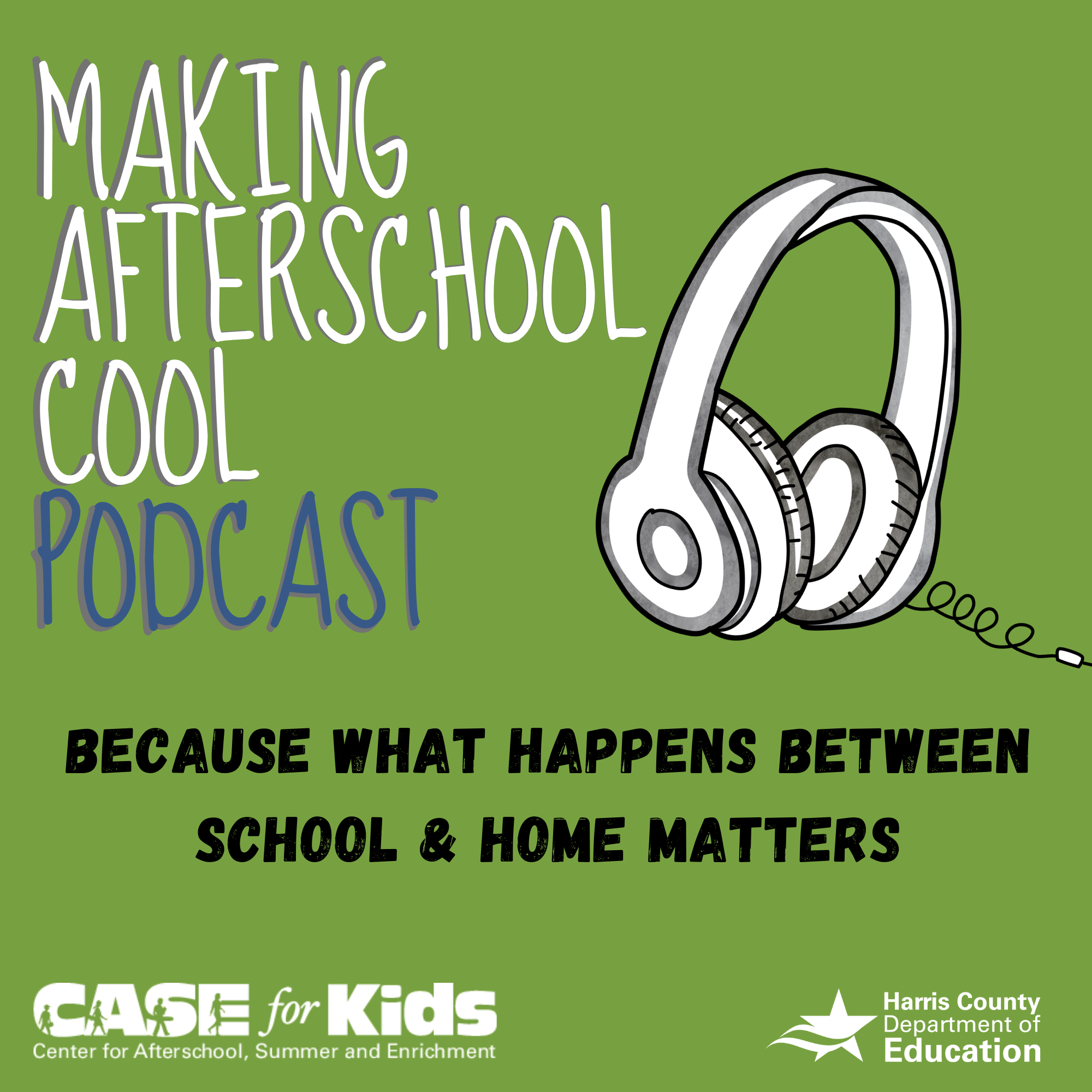 In this episode of the Making Afterschool Cool podcast, we continue our series of interviews exploring the impact of the COVID-19 pandemic on the out-of-school time field. Today our guests share information on the available summer services at the Children's Museum of Houston.
During this episode you will learn about:
 1.  Safety procedures for the facility and staff
2.  Steps the Children's Museum of Houston is taking to minimize the probability of youth being exposed to COVID-19
3.  Procedures for OST providers and parents who want to visit the museum 
4.   Steps the Children's Museum of Houston is taking in the event someone get sick while visiting
5.    Adjustments the museum made to practice social distancing while allowing youth to participate in fun activities
Guest
 Dr. Armando X. Orduña has served in formal and informal K—12 education for over 20 years. He currently serves as the Director of Outreach Programs for Children's Museum Houston where he has filled various roles in its Education Dept. for the last 12 years. In 2012, nominated by the Bill & Melinda Gates Foundation, Orduña was honored as a White House Champion of Change for his classroom service for urban Hispanic youth.   
Tiffany Espinosa  
Tiffany Espinosa, Manager of Community Partnerships at Children's Museum Houston, has a Bachelor of Art in Spanish and History from Stephen F. Austin State University. Tiffany has 15 years of experience in bilingual education and community outreach. Her work at Children's Museum Houston includes 9 years of experience managing the Museum's Para los Niños program and serving as Educator for the Parent Stars program, both of which provide bilingual, hands-on workshops and events for families throughout Houston. Currently, she manages the Open Doors program, maintaining partnerships with over 1,091 organizations and providing free admission to families who would otherwise not be able to visit the Museum.