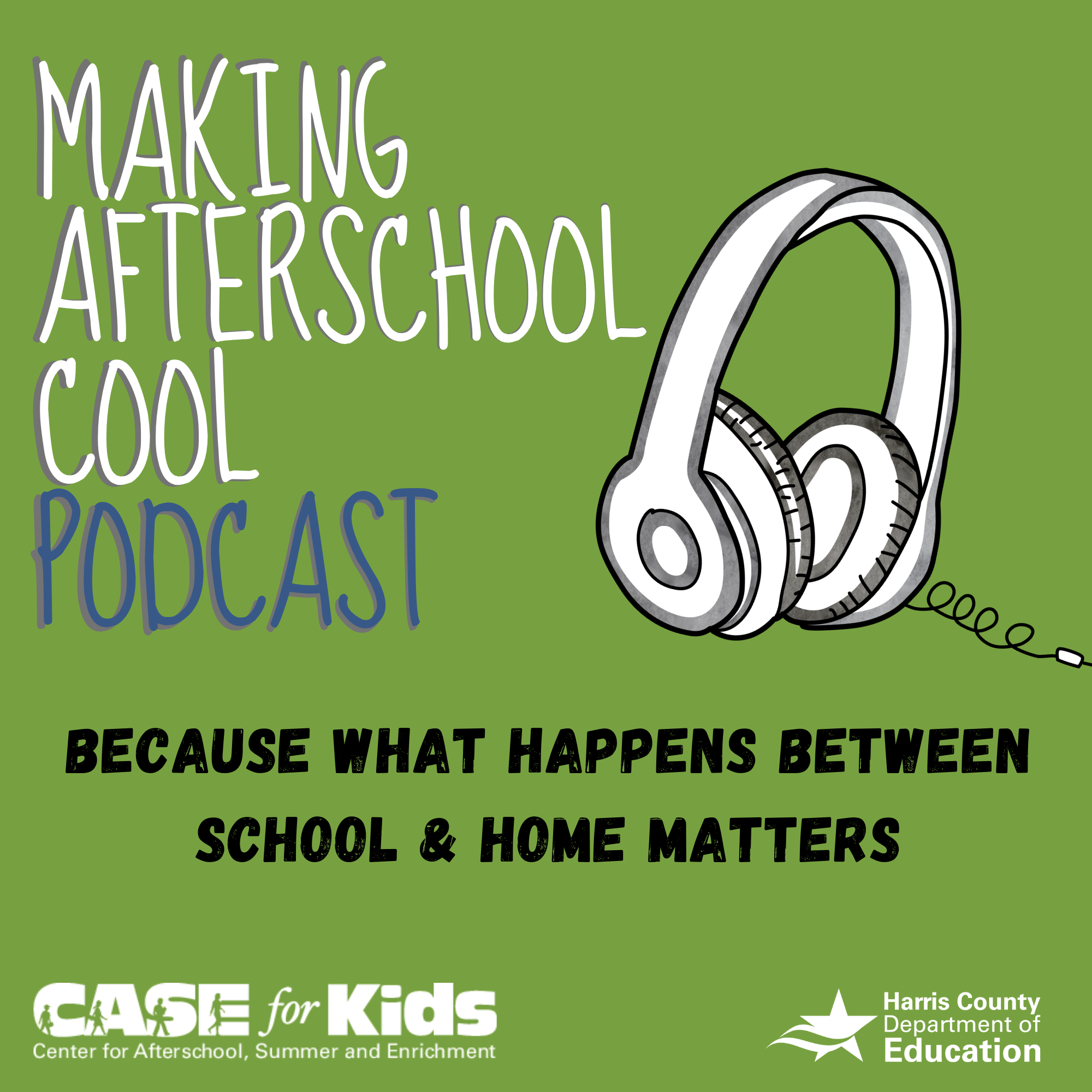 This episode of the Making Afterschool Cool Podcast is a continuation of the series of interviews exploring the impact of the COVID-19 pandemic on the out-of-school time field. Today, Mary Wagner of the Houston Public Library will be discussing summer youth services offered through the library.
During this episode you will learn more about:
• Adjustments implemented since the COVID-19 pandemic began
• Action steps if you have books or other items checked out
• Return for checked out items and fee assessment for overdue items
• Summer services provided through the library
• Resources available for all age groups
Guest
As Youth Services Advocate for Houston Public Library (HPL), Mary Wagoner, M.L.I.S., has a combined 28 years of Library Management, Project Management and Youth Services experience at Houston Public Library. Mary served as Project Director for two Institute of Museum and Library Services (IMLS) grants, the Fountain of Youth grant in 2009 and Pop Up Library grant in 2012. In her former role as Special Project Manager, she served as the Project Lead and Steering Committee Chair of several Lean 6 Sigma studies, including the Library Materials Selection Division which resulted in reorganization of the division, a new Holds print solution and new Holds labels. Mary was the Project Lead for TLA Award Winning Children's Zone in response to Hurricane Ike.
Mary served as President of Texas Library Association's TALL Texans from 2010 to 2011. She belongs to, and has made professional presentations at ALA, ALSC, PLA and TLA on various topics, including: Disaster Response (Katrina, Ike & Harvey), the Pop-Up Library, YPQI (Weikert's Youth Program Quality Improvement) and Library Collections. In her current role, Mary and her team strive to meet the challenges of providing cohesive and innovative free youth programming and services for children of all ages and parent education as part of a dynamic organization that serves 2.2 million Houston residents and 4.3 million residents in the greater Houston metropolitan area.
Resources
Houston Public Library
https://houstonlibrary.org
Harris County Department of Education
https://hcde-texas.org
CASE for Kids
https://hcde-texas.org/afterschool-zone