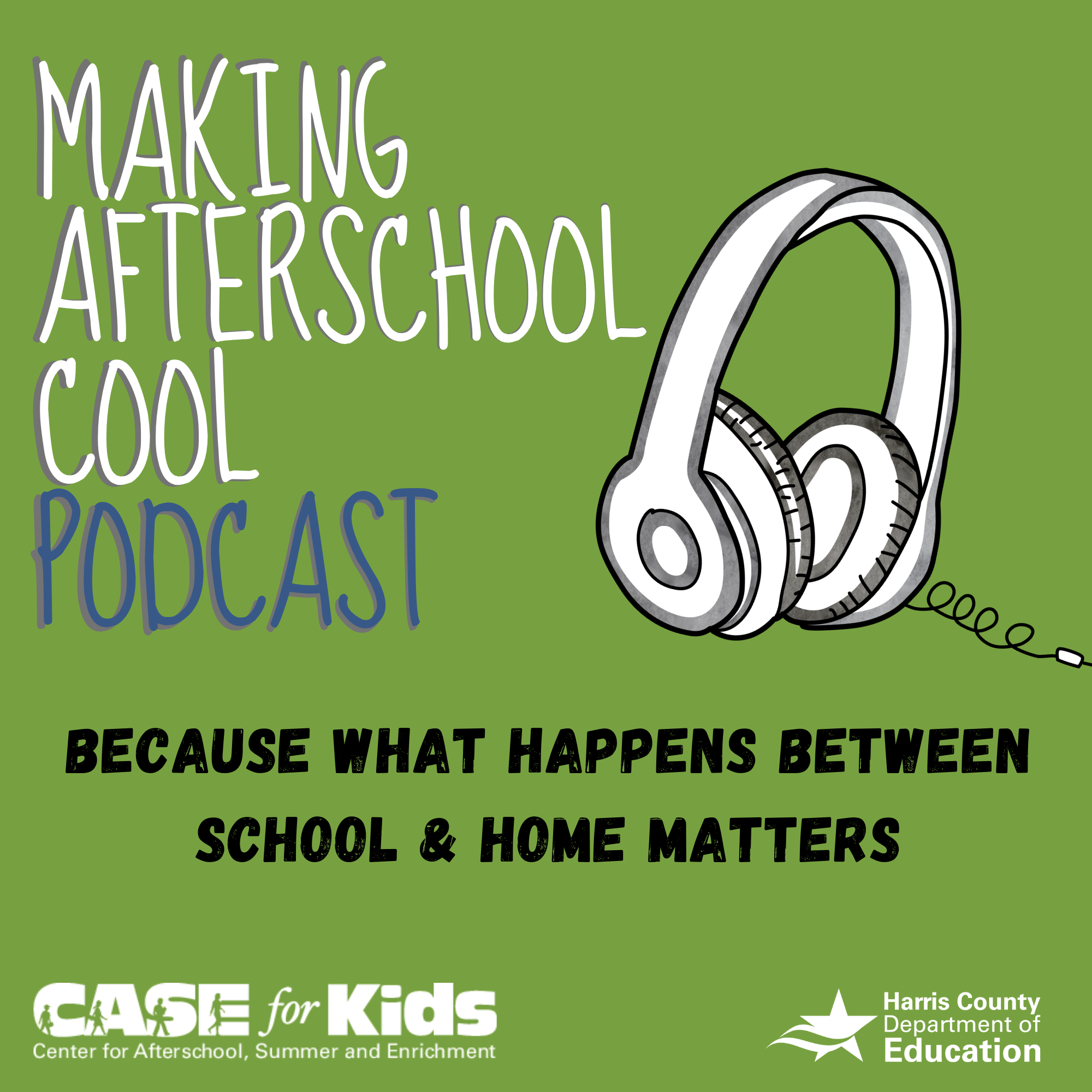 This episode of the Making Afterschool podcast explores the impact the COVID-19 pandemic has had on the connection between OST providers and families that need support. The guest for this episode, Kimberly Woods, is a working parent and designated essential worker. She shares her family's experiences adapting to the new normal, as well as, how childcare provided by the YMCA of Greater Houston has helped her family.
During this episode you will learn more about:
· Her response to uncertainty and questions since learning about COVID-19
· The YMCA childcare program and its impact on her child
· The special precautions the Y had in place to keep children, staff and parents safe
· The procedures the Y has in place to connect parents with students during the day
· Questions parents should ask when choosing an OST provider
Guest
Kimberly Woods is an occupational therapist on the Spinal Cord Injury Unit at the VA hospital and has been for the last 14yrs. Prior to COVID-19 she was full-time in-hospital, however currently M-F teleworking at home; and in-hospital treating patients two days a week. For years, her sons have been cared for by YMCA facilities when not at home, with one son attending the Medical Center YMCA since 12wks old and the other attends summer camps there as well. Her husband works for the city of Houston and has also been an essential employee during the COVID-19 pandemic.
Resources
YMCA of Greater Houston
www.ymcahouston.org
Harris County Department of Education
https://hcde-texas.org
CASE for Kids
https://hcde-texas.org/afterschool-zone