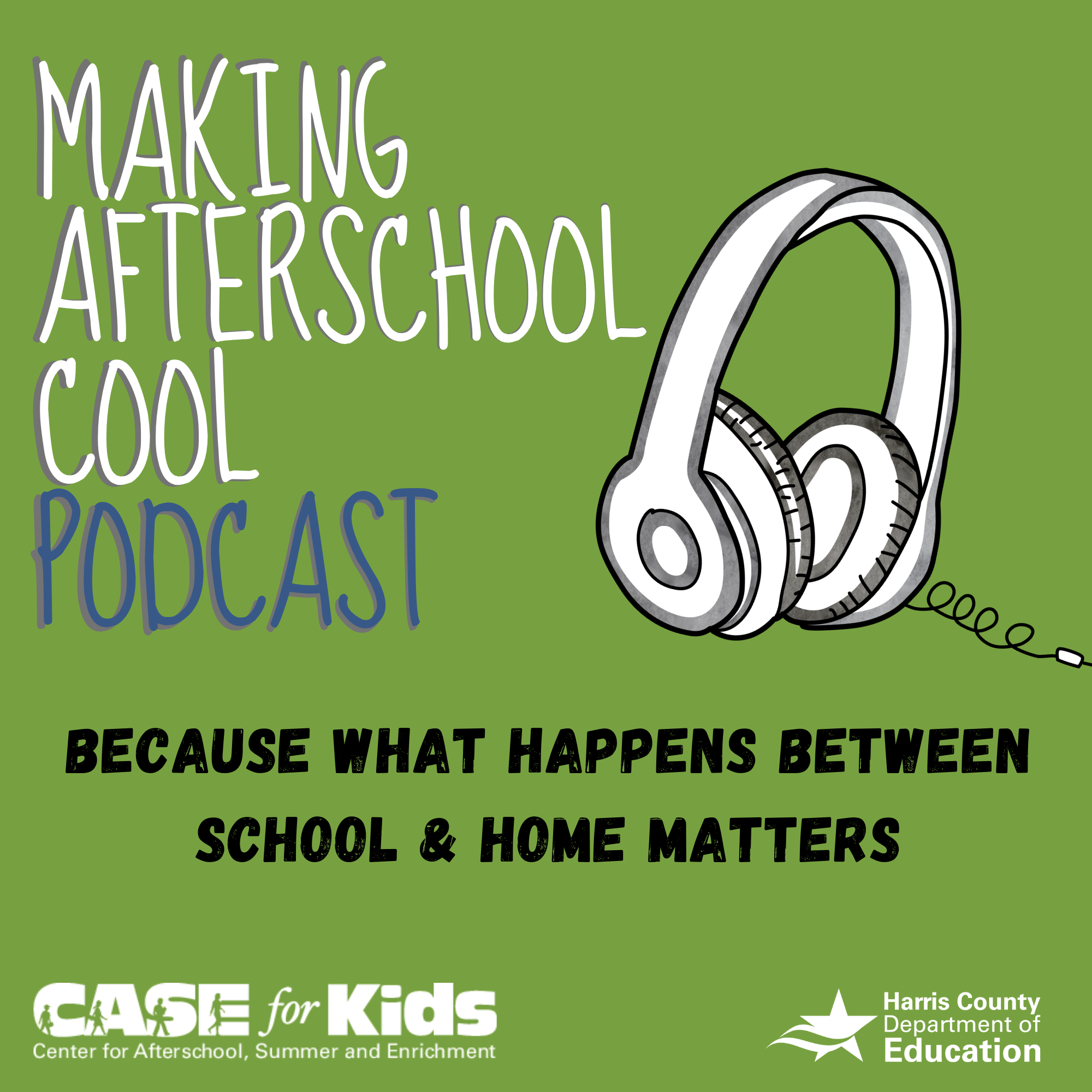 This episode of the Making Afterschool Cool Podcast focuses on strategies parents and caregivers can use to inspire confidence in kids during the pandemic.  Building youth's self esteem and resilience has never been more important as they confront issues related to the coronavirus. Consequently, the lessons we learn during this new normal can assist parents and out-of-school time (OST) professionals with new innovative methods to teach youth. Our guest, Jennifer Miller is a published author, writer of the Confident Parents Confident Kids blog and sought after expert contributor on national news outlets regarding promoting social and emotional learning at home.
During this this podcast you will learn how:
Youth serving institutions and school programs are changing and adapting to this new normal
Parents can promote youth resiliency and social emotional skills at home     
Parents can be be a role models to keep kids calm or decrease their fear
Adults can help youth express their thoughts and feelings regarding the pandemic
Guest
For twenty-five years, Jennifer Miller has worked with educators and families to help them become more effective with children through social and emotional learning (SEL). She is author and illustrator of the new book "Confident Parents, Confident Kids: Raising Emotional Intelligence In Ourselves and Our Kids" and her blog has more than 23,000 followers in 152 countries world-wide. She serves as a regular expert contributor to NBC TODAY Parenting and to PBS Kids. She writes and offers expertise for numerous publications including The Washington Post, The Huffington Post, and Parent Magazine. She serves on the Tauck Family Foundation's Advisory Committee along with members from Child Trends, Yale Center for Emotional Intelligence, and Harvard's School of Education. She consults with schools, conducts research and creates tools on parenting and SEL with partners at the University of Pittsburgh, Montana State University, and the Collaborative for Academic, Social and Emotional Learning. She frequently speaks at conferences, offers coaching to parents one-on-one, and conducts workshops in Ohio and nationally. She has her master's degree in Instructional Leadership with a focus on social and emotional development and lives with her husband and twelve-year-old son in Columbus, Ohio.
Resources
Confident Parents Confident Kids webpage
https://confidentparentsconfidentkids.org/
CASEL CARES: SEL Resource During COVID-19
https://casel.org/covid-resources
Harris County Department of Education
CASE for Kids
https://hcde-texas.org/afterschool-zone